About Rolex
There can be no watch house less in need of an introduction than Rolex. It is a brand whose name echoes beyond the boundaries of our industry. Synonymous with luxury, interchangeable with quality, imbued with a heritage that no amount of money, spin, or PR stunts can synthesize, Rolex almost occupies its own territory. Sometime during the last decade, the brand founded by a wide-eyed Hans Wilsdorf in 1905 has transmogrified. It is no longer a watch brand, but rather a phenomenon. The rules do not apply to this relentless juggernaut as it rolls over all-comers. No, when it comes to playing the game, Rolex has a distinct, insurmountable advantage: It wrote the rule book.
Rolex SA is the leading luxury watch manufacturer in the world producing over 2,000 watches per day that generate sales of over $7 billion dollars each year. The Swiss based Company manufactures, services and distributes wristwatches under the Rolex and Tudor brand through authorized dealers.  It was founded in 1905 by Hans Wilsdorf and Alfred Davis in London, England and was recently ranked 57 on the worlds most powerful brands.  The original name of the company was Wilsdorf and Davis, and in 1919, operations were relocated to Geneva, Switzerland. The brand today produces industry icons such as the Rolex Submariner, Daytona, and GMT-Master, and competes with other leading luxury watch companies like Patek Philippe, Omega, and Panerai and sponsors many major sports events in tennis, golf, yachting, and racing.
| | | | |
| --- | --- | --- | --- |
| Industry  | Manufacturing | Watch Produced | 2,000 daily |
| Founded | 1905 | Services offered | Repair and Maintenance |
| Founders | Alfred Davis, Hans Wilsdorf | Owned By | Wilsdorf Foundation |
| Corporate Headquarters | Geneva, Switzerland | Employee Count | 2,800 |
| CEO | Jean-Frederic Dufour | Website | www.Rolex.com |
Table of Contents
The Founding of Rolex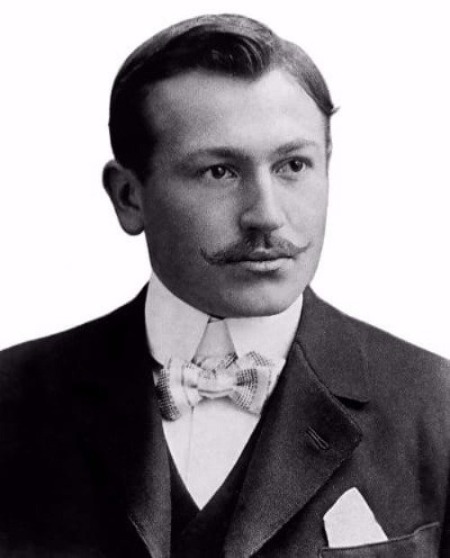 To understand why Rolex has so much sway over the industry and the trends therein, we have to go back to the beginning, back to the dawn of the 20th century and into the mind of a young entrepreneur, who believed he had struck upon an idea that would put his fledgling company on the map.
Rolex was founded in 1902 by Hans Wilsdorf and his brother-in-law Alfred Davis as Wilsdorf and Davis. He founded the watch making company in London where they specialized in importing Hermann Aegler's quality movements and then placing them in quality watch cases made by companies such as Dennison. The duo distributed the timepieces to jewelers that added their names to the wristwatches. Some of the earliest watches produced were often stamped with "W&D" on the inside of the caseback.
Rolex Brand is Created
1908 was a big year for the company.  Wilsdorf registered "Rolex" as a trademark and opened their first Switzerland office in La Chaux-de-Fonds.  It has been said that Wilsdorf wanted his brand to be easy to pronounced in any language. The word "Rolex" was also said to sound like a watch being wound according to Wilsdorf.
In 1910, thanks to Wilsdorf's high standards and the excellence of Maison Aegler's output, a Rolex wristwatch became the first wristwatch to be awarded an independently ratified certificate of chronometric performance (meaning the watch was unbiasedly judged to be a superlative timekeeper). The first such test took place in Bienne in Switzerland, nearby Maison Aegler. 
A Rolex watch was awarded a Class A precision certificate by the Kew Obervatory in 1914.  This was an exciting distinction considering that normally the award was given exclusively to marine chronometers.   It was the very first time a wristwatch had achieved this honor in England and paved the way for Rolex to become one of the most respected brands in the world for its chronometric performance.
But Hans Wilsdorf was not satisfied with just timekeeping excellence. When he established his company in 1905, he had set out with a very clear goal: to produce watches that were able to accompany their owner through the adventure of life. Although his watches kept excellent time throughout static chronometer tests, Wilsdorf wanted to ensure that they would continue to perform their primary function no matter their environment. 
Wartime taxes imposed on luxury items caused Wilsdorf to leave England in 1919.  The levies on silver and gold, which were metals that were used in the production of Rolex watches, became too costly. Wilsdorf decided it would be beneficial to relocate to Geneva so that he could work more closely with his suppliers in Bienne.  The Rolex brand moved with Wilsdorf settling down in Geneva, Switzerland as Rolex Watch Company.  Later the brand would become Montres Rolex, SA and finally Rolex, SA.
Wilsdorf had been creating watches for just 21 years before the seminal release of the Rolex Oyster case in 1926. It was to be a game-changing model. With that release, the company was at once placed on a stratospheric trajectory. Marketed as the world's first waterproof watch (although the brand, along with most others in the industry, prefers to use the term water-resistant these days), the Oyster case was a revelation. Not only was it up to the prescribed task, but it also boasted an iconic aesthetic thanks to the fluted bezel and caseback, which had been included for practical reasons: The notches on the bezel and caseback enabled both components to be screwed down to the middle case using a special tool invented by Rolex, thus hermetically sealing the case.
So confident in its ability to keep the inner workings of a movement dry was Wilsdorf, that he implored famous Channel swimmer, Mercedes Gleitze to wear one around her neck on her ill-fated Chanel crossing attempt of 1927. Although Gleitze didn't make it to France on that occasion (she would do so later that year), the watch performed admirably, keeping excellent time throughout the entire swim, and not allowing a single drop of water to ingress.
Five years later, Wilsdorf achieved his own personal Holy Grail - the creation of a self-winding wristwatch. 1931 saw the debut of the first Oyster Perpetual model - a model name that still graces many Rolex dials today. The combination of the water-resistant and dust-proof case, along with an automatic movement secured Wilsdorf's finest creation a place in the pantheon of great watchmaking advancements.
What followed over the next 50 years was a series of model releases that would go on to define the watchmaking landscape for a generation. Each release by the now-storied brand became a classic.
The 1940s brought us the prolific Datejust model. Less than a decade after that significant release, the Submariner followed in 1953. Two years later, the first GMT-Master debuted. Before the decade was out, the Day-Date and the Milgauss had joined the Rolex ranks.
Along with creating Rolex, Wilsdorf also founded the high-quality yet lower priced Tudor brand of watches. This subsidiary company was founded in 1946. Wilsdorf continued to grow both companies and produce quality and innovative timepieces until his death in 1960.  It is often possible for a brand to consume the reputation of its founder, but in the early years, and, even up until his death in 1960, Wilsdorf was an active, driving force within his company, and his personality was stamped on every product produced on his watch.
The '60s got off to a bang with the launch of the Deep-Sea Extra Special (which would give rise to the extant Sea-Dweller first released in 1967). Between those two aquatic releases, the very first Cosmograph Daytona hit the shelves in 1963. 1971 saw the release of the Explorer II, the first of two iconic updates to existing models in the catalog. The second such update came in 1982 with the release of the GMT-Master II, which has gone on to be one of the most sought after models produced by the brand.
Since the heyday of new model releases, the Yacht-Master, and Pearlmaster (both 1992), the Yacht-Master II (2007), the DeepSea (2008), the Datejust II (2009), and the Sky-Dweller (2012) have also joined the party. These modern Rolex watches, designed for a new age, utilize Rolex's high-quality materials and in-house movements and are a testament to the know-how accumulated through years of graft and a tireless desire to innovate.
The Hans Wilsdorf Foundation
In 1944, Hans Wilsdorf created the Hans Wilsdorf foundation after the death of his wife.  Mr. Wilsdorf left all of his shares to the foundation insuring that some of the companies income would go to good works. To this day the Rolex company is still owned by a trust and is not publicly traded.
There are several surprising things about the foundation of Rolex that are often overlooked. Firstly, although one might assume Wilsdorf was Swiss, he was actually German-born. Hailing from Bavaria, the young Wilsdorf first entered the watchmaking industry while working in La Chaux-de-Fonds. He became convinced very early on, that wristwatches (which still played second fiddle to pocket watches in those days) would become far more popular provided their construction could be adequately shored up to withstand the rigors of daily life.
Secondly, the company that would give birth to the Rolex legend was (believe it or not) founded in London, while Wilsdorf was living there. In 1905, he registered the company name Wilsdorf & Davis and listed the company's prime concern as the distribution of wristwatches throughout Great Britain and the British Empire. At that time, Wilsdorf had all his company's components produced by Swiss manufacturers, most notably, the Maison Aegler in Bienne. This was the only manufacture Wilsdorf deemed adept enough at producing parts to the quality he desired. Eventually, this factory would become Manufacture des Montres Rolex S.A.
Innovations
The Rolex Company has been in business since 1902 and has a long history of innovative and successful watch designs. Rolex had many firsts including being the first company to offer a wristwatch that would automatically change the date and day on the dial, the first watch case that was waterproof up to 100 m, the first wristwatch to display two time zones at once and the first wristwatch to earn chronometer certification. Some of the numerous innovations include:
1910 - The first wristwatch to receive the Swiss Certificate of Chronometric Precision
1926 - Rolex had another breakthrough by inventing and producing the first waterproof wrist watch. From this watch was born the famous Oyster collection which is still being produced today. 
1945 - First watch to have an automatic date on the watch dial.
1954 - First timepiece to display two timezones
1956 - The Day-Date is born as first watch to display both day and date on dial
2012 - The first wristwatch to have a command bezel designed for multiple uses
Movements
Previous to 1931 Rolex produced watches that required manual winding.  In 1931, however, a self-winding model was offered called the "bubbleback."  The watch used movement from the wearer's arm to drive the self-winding component.  The new self-winding technology not only made it more convenient but also made time keeping more reliable.
During the late 1960's as well as 1970's the engineers at Rolex were critical to the quartz movement technology. Rolex collaborated with 16 manufacturers where they were eventually able to produce the Beta 21 quartz movement, found in the Rolex Quartz Date reference 5100.  Continuing their efforts,within five years the clean-slate 5035/5055 movement was produced and used in the Rolex Oysterquartz.
How Many Watches Does Rolex Produce Annually?
Contrôle Officiel Suisse des Chronomètres (COSC) statistics reveal that Rolex produces around 700,000 mechanical chronometers every year.  
Watch Models Rolex Currently Produces
Rolex has produced countless watches over its long history. Just do a quick search for shop used Rolex watches and you will find a number a variations that include both vintage and modern variations. While some have been discontinued and are now considered vintage and collectible, other modern models are continuously developed and offered to the public.
There are a wide range of Rolex models that are geared towards specific types of wearers. For example, if you enjoy swimming and diving, the Rolex Submariner may be the best option for you. This model is specifically designed to withstand water pressure and remain accurate. If you enjoy racing, the Rolex Daytona is a better option. The Daytona was specifically designed for racing enthusiasts and is even named after one of the most popular annual racing events.
In Rolex's Oyster Collection they currently offer the following models:
Datejust
Datejust II
Datejust Lady 31
Datejust Pearlmaster 34
Day-Date
Day-Date II
Cosmograph Daytona
Rolex Deepsea
Explorer
Explorer II
GMT-Master II
Lady-Datejust
Lady-Datejust Pearlmaster
Milgauss
Oyster Perpetual
Sea-Dweller 4000
Submariner
Sky-Dweller
Yacht-Master
Yacht-Master II
In Rolex's new Cellini Collection the following models are offered:
Cellini Time
Cellini Date
Cellini Dual Time
Cellini Rolex Prince
Genius in Five Letters: The History of Rolex and the Submariner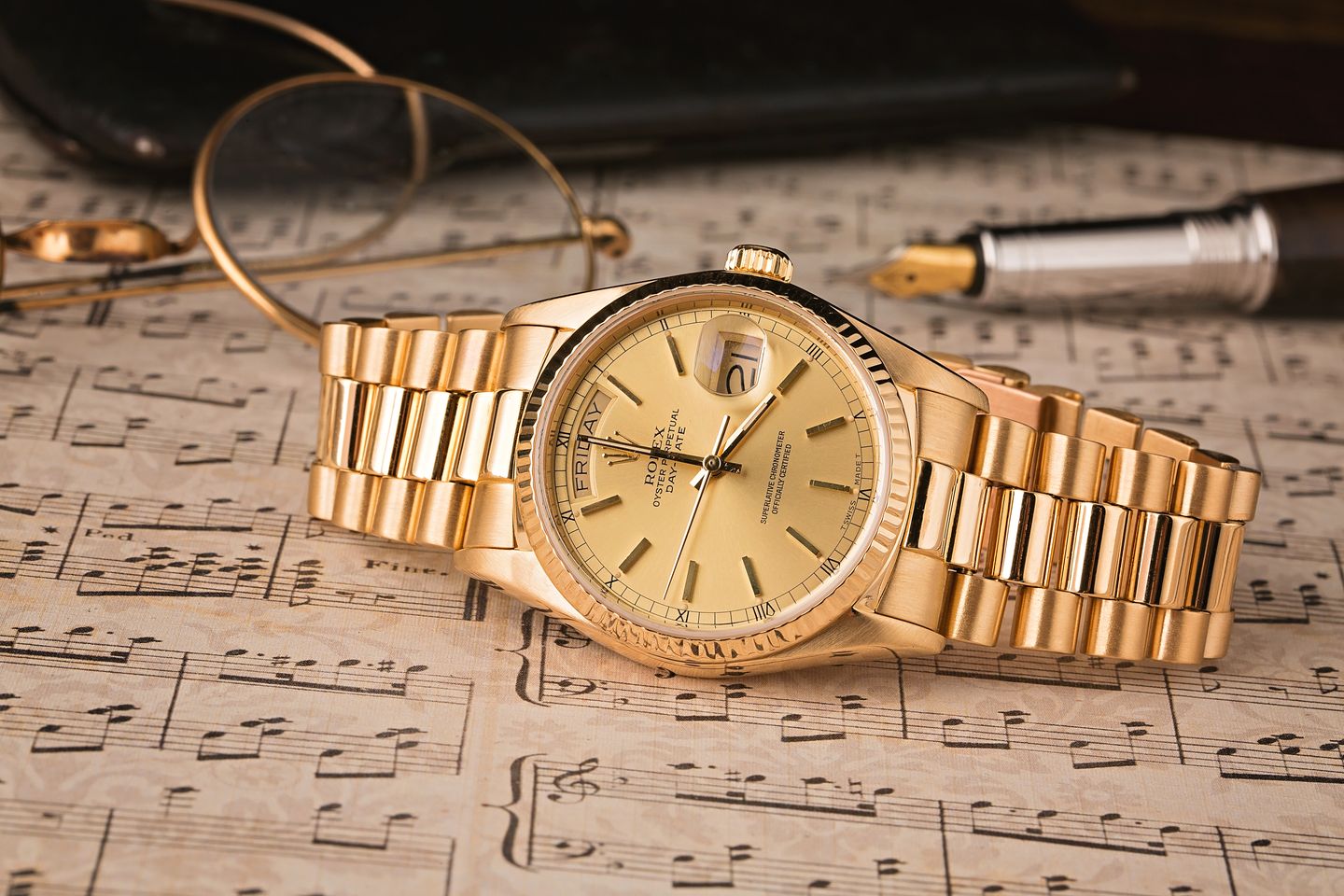 In London, England in 1905, a 24-year-old Hans Wilsdorf had a vision to create a wristwatch that was as elegant as it was reliable.
Wilsdorf and his brother-in-law Alfred Davis had already established their own shop and were importing Swiss movements and placing them in quality cases. But Wilsdorf wanted more.
He envisioned a name for his timepieces that would be easy to remember and pronounce in any language. He called it Rolex. One theory is that he believed the name "Rolex" was onomatopoeic, which sounded like a watch being wound. He registered the name and quickly opened an office in Switzerland and by 1915 the name Rolex was registered.
The most important factor to the Rolex Company in creating these new watches was that the movements be of the highest quality. This chronometric precision that the makers of Rolex watches insisted upon was what catapulted the company's rapid ascent. Rolex soon received the Swiss Certificate of Chronometric Precision, granted by the Official Watch Rating Centre in Bienne – the first wristwatch in the world to receive this prestigious mark.
Rolex timepieces were then honored with Great Britain's Kew Observatory's Class A precision certificate. From that moment on, these quality watches became synonymous with precision.
The company then moved to Geneva in 1920, and Rolex began waterproofing its timepieces. Given the name the Oyster, this watch featured a hermetically sealed case, providing optimal protection. Proving its amazing craftsmanship, the first Rolex lasted 10 hours in the water, when Mercedes Gleitze, a young English swimmer, crossed the English Channel wearing her Rolex. The watch was in perfect working condition when she arrived on shore.
Throughout the years, motorsports, aviation and other sporting expeditions were the real-life laboratories that tested the quality of Rolex watches. Of course, the brand always exceeded even the loftiest aspirations.
In 1953, the Submariner was launched as the first divers' watch. This masterpiece was waterproof to a depth of 100 meters, or 330 feet, while its rotatable bezel allowed divers to read their immersion time. Stainless steel 904L is utilized in high technology, aerospace and chemical industries, where maximum resistance to corrosion is essential, and this is the material Rolex uses for its steel watch cases. This superalloy is extremely resistant and highly polishable, while maintaining elegance during the harshest conditions.
More than 60 years after its unveiling, the Submariner is still a favorite among divers. Updated with improved water resistance, new movements, and numerous small cosmetic changes, this watch can now reach 300 meters, or 1,000 feet, under water. Rolex celebrated the watch's 50th anniversary by launching the Rolex Submariner-Date anniversary edition (Model 16610) in 2003. This collector's edition includes distinguishing features such as a green bezel and Maxi dial; in 2008 a new case from the GMT II was introduced for the Submariner-Date, which includes heavier lugs and a crownguard. A cerachrome bezel and updated clasp featuring a quick adjust function were also added.
When you read about the rich history of Rolex, and the unparalleled status of its iconic timepieces, like the Submariner, it's easy to see why so many yearn for this brand and its products. More often than not, however, many admirers have a hard time wrapping their head around the hefty price tag that comes with a new Rolex. Before the age of the Internet, it was hard to find pre-owned Rolex watches in excellent condition. But these days, it's different. Customers from around the world trust the online service of Bob's Watches.
Bob's is the world's first and only pre-owned Rolex exchange where consumers can buy, sell and trade used Rolex watches at a true fair market value. The company believes in complete transparency and publishes the current buy and sell values for each Rolex model, making it the online marketplace for aficionados looking for the best deal. Devoted exclusively to the used-Rolex market, Bob's Watches prides itself on obtaining stellar results for its customers. The company's business philosophy is built on integrity and trust, which is exactly why it has become the leading online destination for used Rolex timepieces. And unlike other online watch companies, Bob's carries an actual inventory of watches: Each and every watch at BobsWatches.com is in stock and ready to sell.
Brands
Many have only know Rolex SA for their brand "Rolex." What isn't obvious to everyone is that Rolex SA also ownes and founded the brand Tudor.
Tudor: Since 1946, the Tudor Watch Company has produced timepieces that are as reliable as Rolex but at a less expensive price. The company manufactures their timepieces in Montres Tudor SA.
Rolex: Rolex is the orignal brand founded in 1908
Who is the CEO of Rolex?
The current CEO of Rolex is Jean-Frederic Dufour. This makes Dufour the sixth Rolex CEO in its long history. It is no surprise that Rolex secured such a prominent professional as the CEO. Dufour is both a friend and protégé of Jean-Claude Biver, former CEO of Hublot. He also served in senior roles in other watch companies including Zenith and TAG Heuer.
Rolex Headquarters
While Rolex was originally founded in London, in 1920 the company moved its headquarters to Geneva, Switzerland where the headquarters are still located to this day. Despite the headquarters being located in Europe, Rolex watches are sold all over the world. The company employees about 2800 individuals and has a yearly revenue of about $7.4 billion.
An Overview of Rolex
Rolex timepieces are the most reputable and renowned timepieces in the world today. Invented by Hans Wilsdorf in 1908 and branded under the iconic Rolex name in 1915, these watches epitomize timeless elegance and prestige among all luxury watches. Along with being the first watch brand to pass the COSC, the Official Swiss Chronometer Testing Institute, Rolex was the leading innovator of waterproof watch cases, multiple timezone timekeeping, and the date feature on dials. Rolex continues to expand their Rolex lines by producing masterful and unrivaled timepieces including the Rolex Submariner, Day-Date President, Cosmograph Daytona, DateJust, Yacht-Master, GMT-Master II, Explorer, Explorer II, Air-King, Oysterdate, Oyster Perpetual, Date, Sea-Dweller, Deepsea, Day-Date II, Masterpiece, Lady Pearlmaster, Lady-DateJust, and Lady-Perpetual watch. Each model has its own chracteristic and evokes a unique feeling of adventure, power, and success. With a variety of sizes, metals including gold, white gold, stainless steel, two-tone, and optional diamonds or mother of peal dial, the versatility of these timepieces are guaranteed to satisfy the most sophisticated tastes.
Rolex Awards
Explore the Rolex Awards
TimelineExplore 37 years of the Rolex Awards at a glance. Visual journeyDiscover inspirational films and photographs. Vimeo ChannelFollow the Rolex Awards on Vimeo.
Browse Bob's Rolex Collection Below

References
Wikipedia
Rolex Website